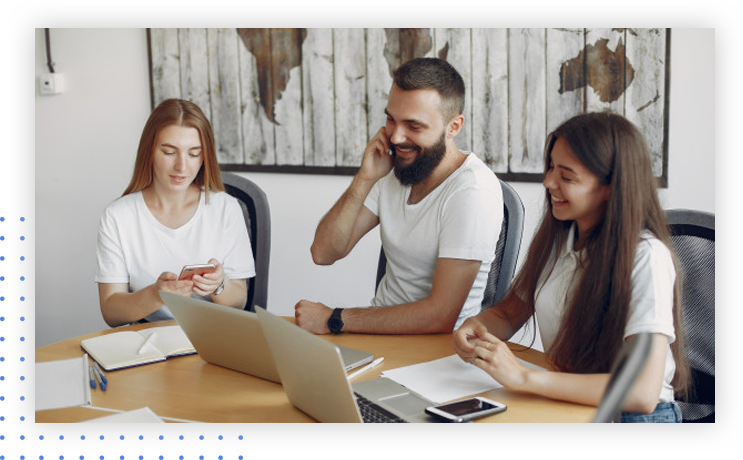 Not your typical data company
Every Market Media is a leading B2B and B2C email data compiler, helping companies all over the globe drive growth in their respective companies. Our focus around people (email data) and growth (using it to drive revenue) is not limited to our business model. We take this ethical, high-growth, and caring mindset to each and every one of our team members.
Our Values

Well Being
You can't do your best work when you're not feeling your best. We make sure all of our associates enjoy a healthy balance between work and personal lives, so you never get burnt out.

Flexibility
Everybody is different, so every schedule should be too. We get that you've got a life, appointments, friends, and maybe even a kid or two, so we help you develop a schedule that works best for your unique situation.

Growth
At the end of the day, we're all here to grow. As professionals, as people, and as a company. As long as you're hungry for new opportunities, we'll keep feeding them to you.
At EMM, we thrive off a team of people with shared values and a strong work ethic.
Are you one of those people? Read more about our company culture here.
Current
Opportunities
Every Market Media is enthusiastically seeking the perfect fit to join our team. Could that be you?